Thu, 21 Jul 2005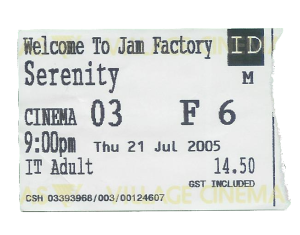 Joss Whedon tells a damn fine story. Lots of commentary about the human condition, lots of things going boom. He needs to work on his big-screen technique a little though.
To say much more would be come close to spoiling things for others. So I just won't. It's not too long until the film opens for real in Australia. We'll be there on (or close to) opening night :)
More info about the film at the shiny new website.